reTiling makes it simple to replace your old Tile with the latest and greatest Tile version.
When you get closer to your Tile's one year anniversary of activation, you will see an orange and/or red clock next to the Tile in the app.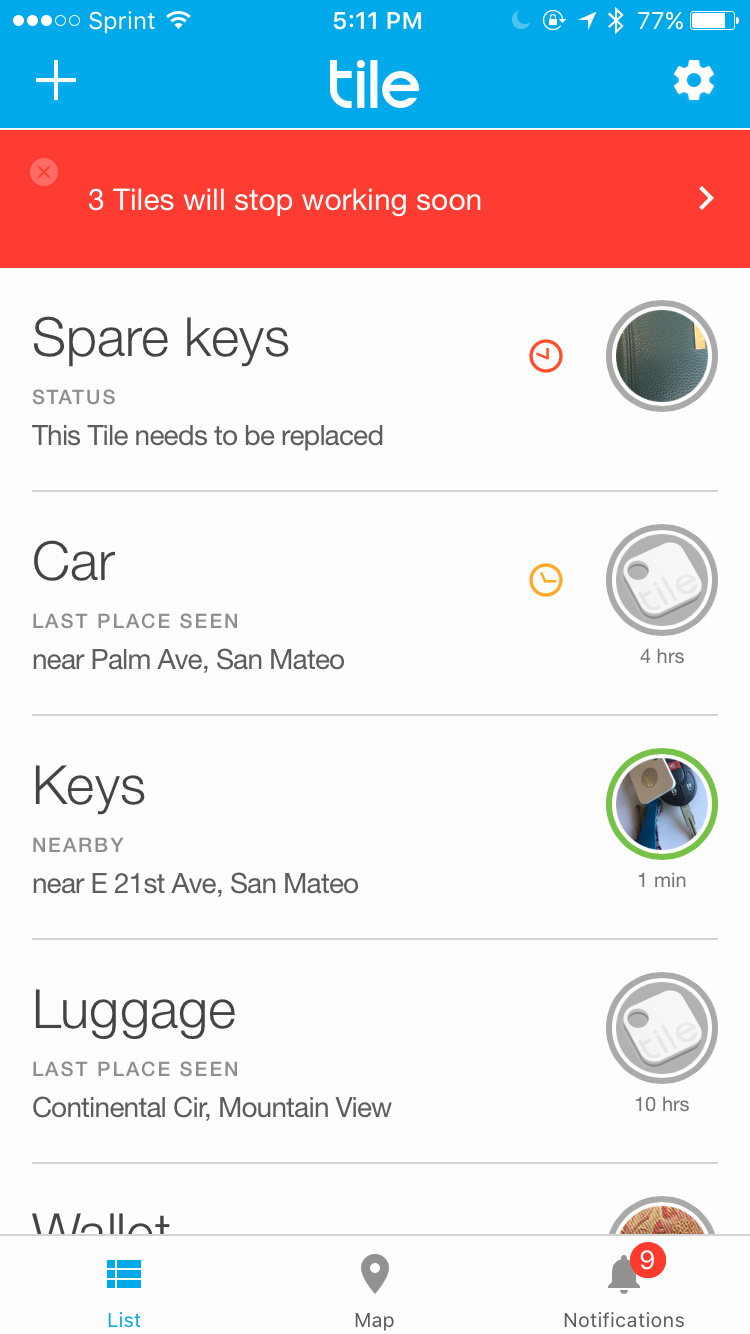 Colored Clocks
Orange clock = Your Tile is 11 months old and that you should consider replacing before it hits 12 months.
Red clock = Your Tile is 12 months old and you should replace very soon before the Tile runs out of battery
Estimated Time Remaining

We guarantee your Tiles will work for an entire year.
You can check how many more months you have before all other Tiles are up for reTile by selecting the red reTile banner, or by clicking into a Tile with an orange or red clock and clicking "Replace this Tile".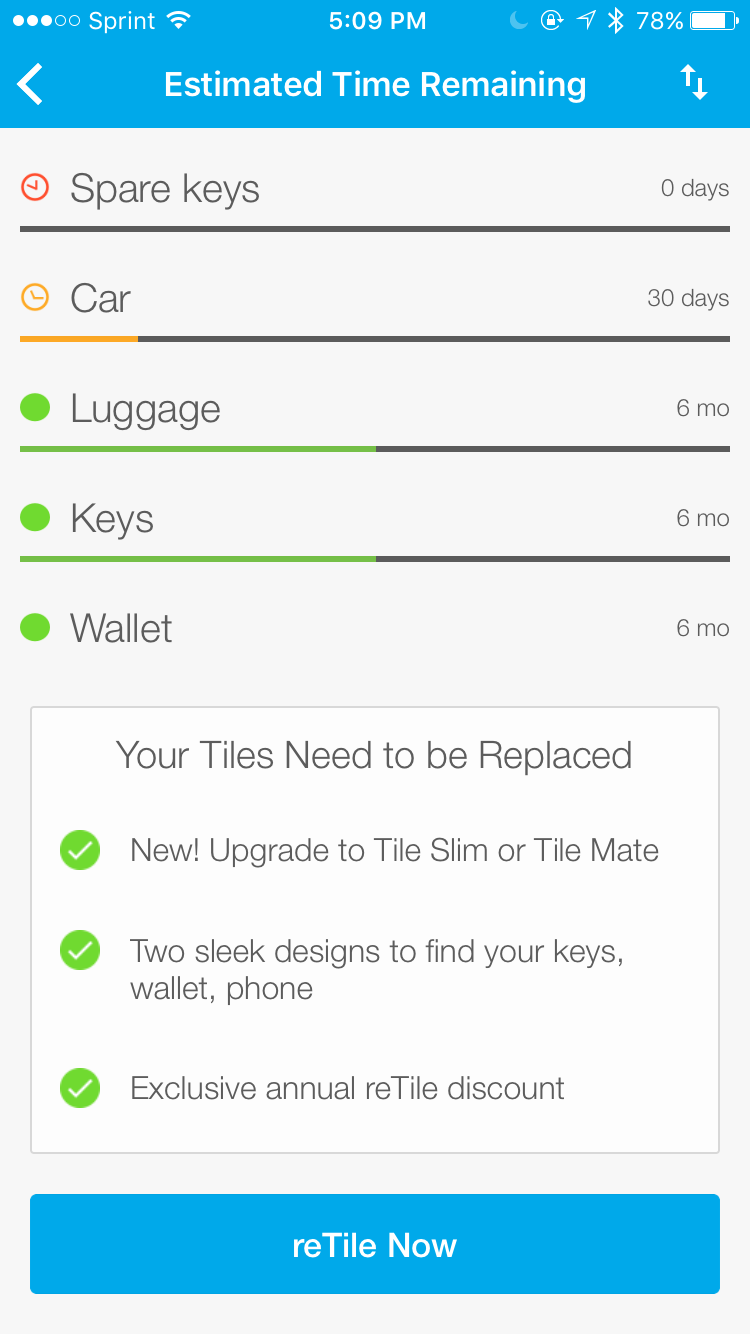 To reTile in the app:
We've made it so your reTile experience can be conveniently managed in app! To reTile in the app:
Click the blue,

ReTile Now

button

Your Tile account email will auto-populate in the checkout card

Choose how many Tiles you would like to reTile:
Note: You will only be able to access the discounted reTile prices once a Tile is up to replace.
Check out with your shipping and credit card information

Smile because another year of peace of mind is on its way!
Once you get your new Tile, click here to learn how to replace your old one.