Order a Jiobit Next as a replacement device
To purchase a Jiobit Next device with accessories, in the app.
Open the app
Go to MENU
Go to Account
Select Buy a Jiobit
Select the Jiobit Smart Tag
Toggle on Replace existing Jiobit at the top of the checkout page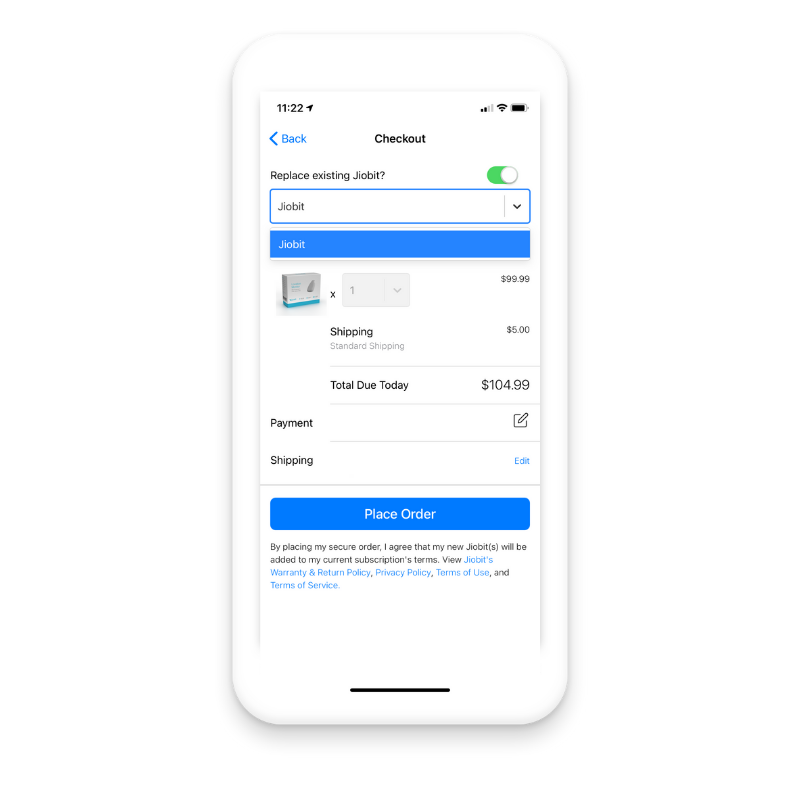 Once you receive your replacement device here a few things to note:
The Jiobit will need to be paired (as if it were a new user)

It will ask you to create the profile for the replacement device (I.E. type of use, photo, etc.)

The home Trusted Place will be the only TP that will transfer over
We recommend replacing your device through the in-app flow to avoid accidentally creating a duplicate account. Tip: be sure to set up your new device using the email and phone number you provided at the time of purchase.