In the event of a device replacement, you may need to associate the old Trusted Places with the new device. Failure to add your Trusted Places to the new device will eliminate departure and arrival notifications.
To edit a Jiobit's Trusted Place association:
Select

Menu

Select

Trusted Places

Select

(...)

to the right of the Trusted Place

Edit Devices

Check off the Jiobit to include it with the Trusted Place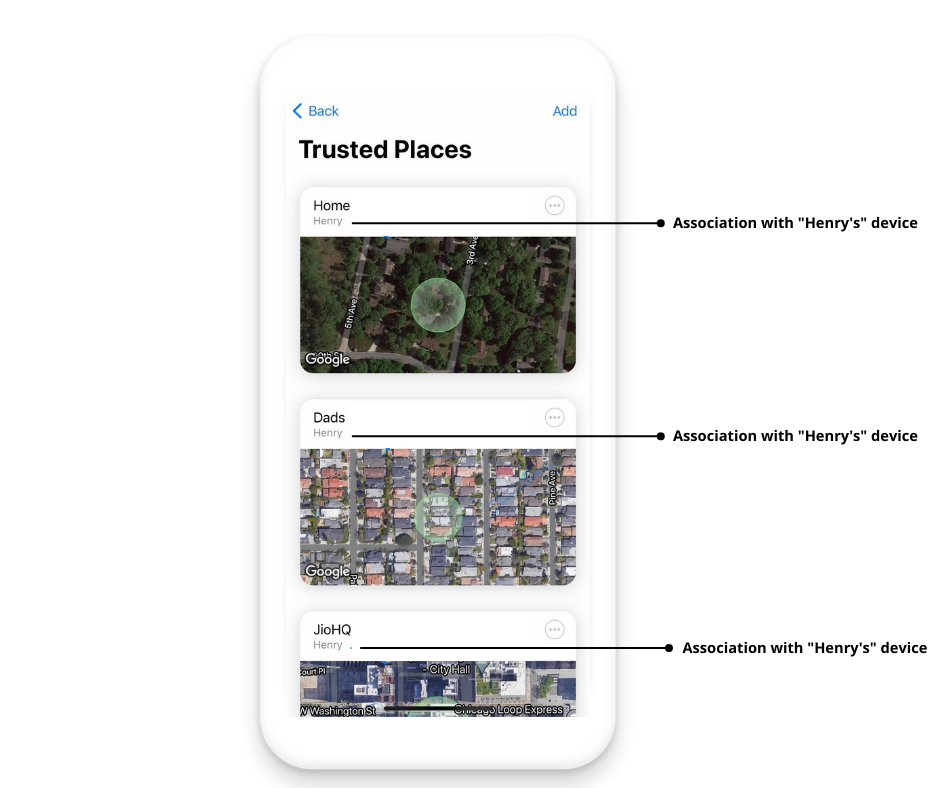 Once you've finished, the Jiobit's name should be listed under each Trusted Place.