The Jiobit device is 37mm (W) x 50mm (H) x 12mm (D). The weight of the device is 18g (0.6oz). This means that the device is about the size of a teabag and weighs less than a single AA battery.
Our rule of thumb is if your pet tolerates a harness or collar, they should have no problem wearing a Jiobit.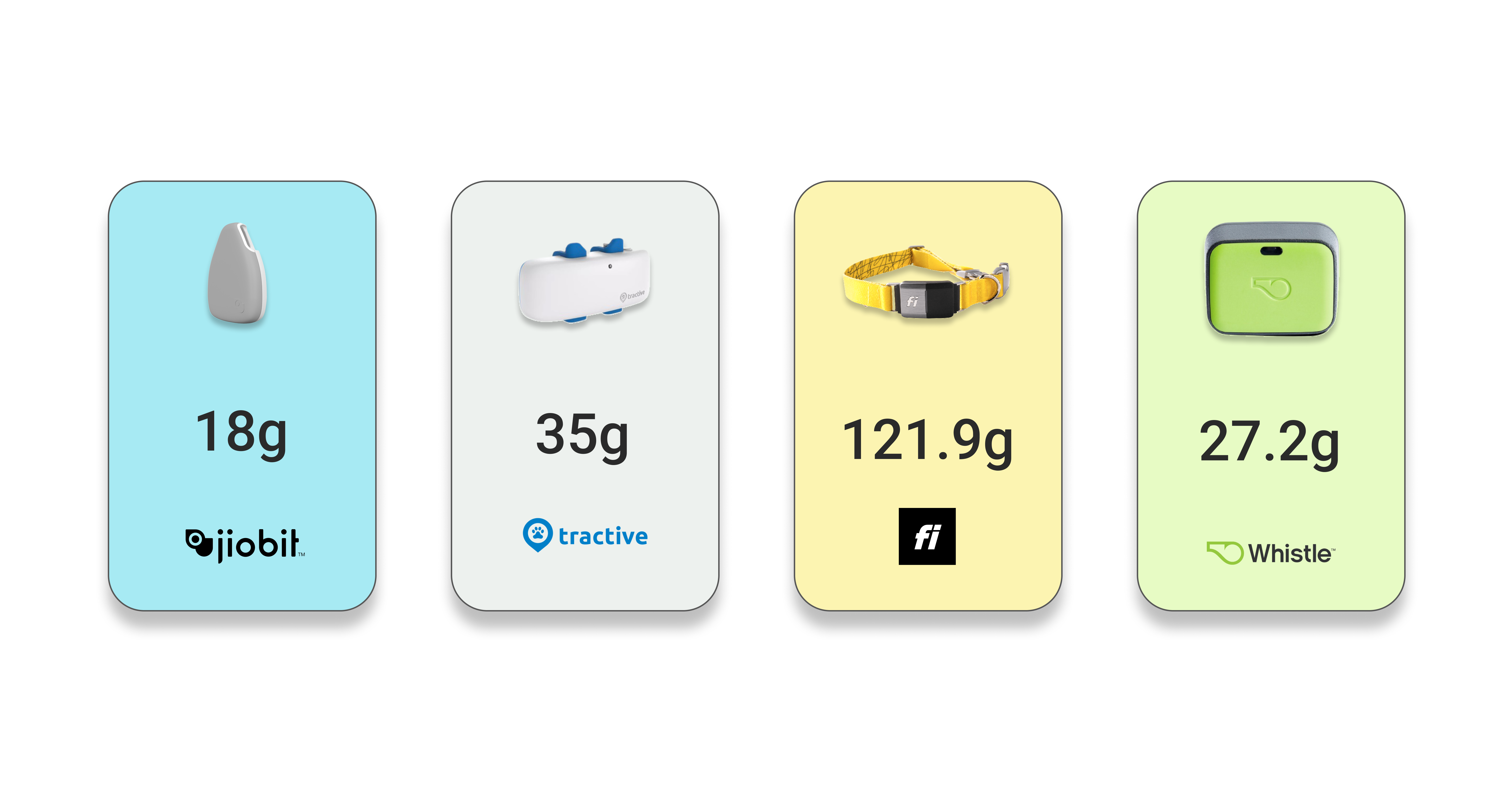 Need an extra layer of protection for an active and excited pet? Browse our protective accessories.