The Jiobit's in-app location is usually represented by a blue location radius and an icon that symbolizes how the Jiobit is connected to a signal. There are a few ways your Jiobit might connect to a signal in order to establish location details: 
Bluetooth
If your Jiobit is connected to a Care Team member's phone via Bluetooth (within 30 feet of your phone), your app relies on the phone's location to update what you're seeing on the app.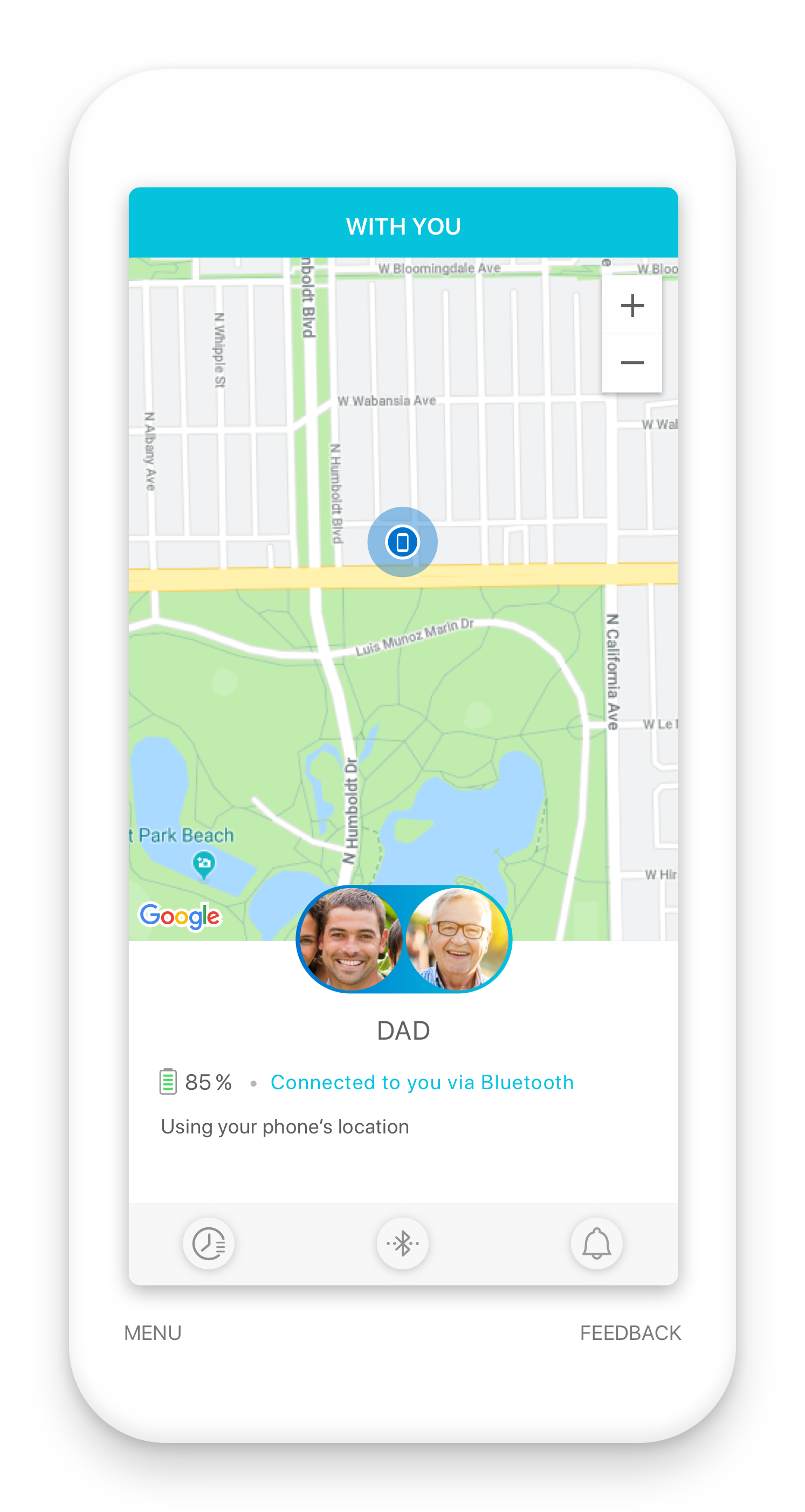 Your Trusted Places
If your Jiobit is within a Trusted Place, your app won't show the tracker's exact location within that boundary. Instead, the app will just tell you that the Jiobit tracker is located within that particular Trusted Place. A Trusted Place can be set up with either a local Wi-Fi signal or a chosen radius of 100-800 feet.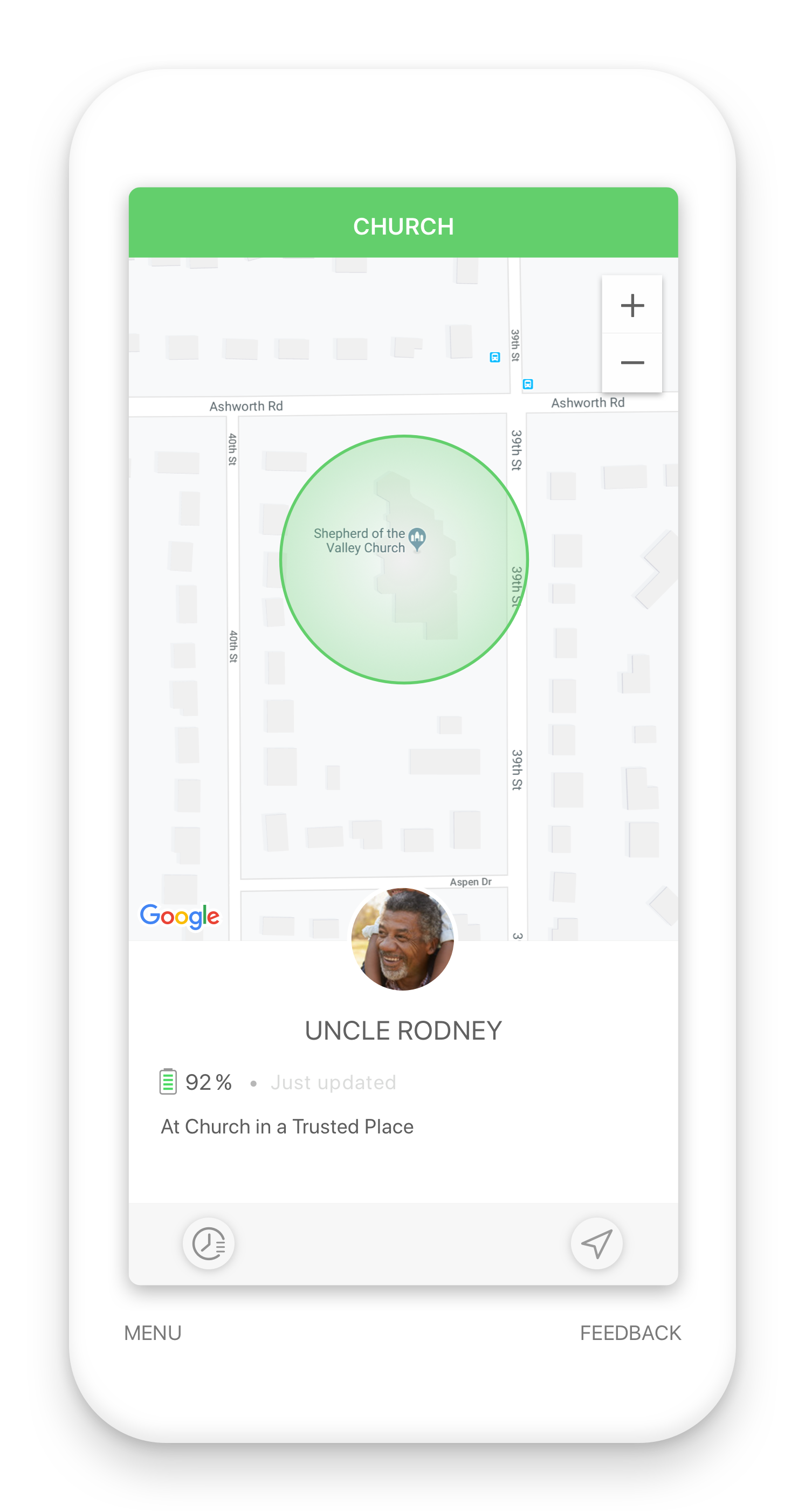 Wi-Fi
When your Jiobit is connected to Wi-Fi, it will use the Wi-Fi access point as its current location. You can set Wi-Fi access points within any Trusted Place.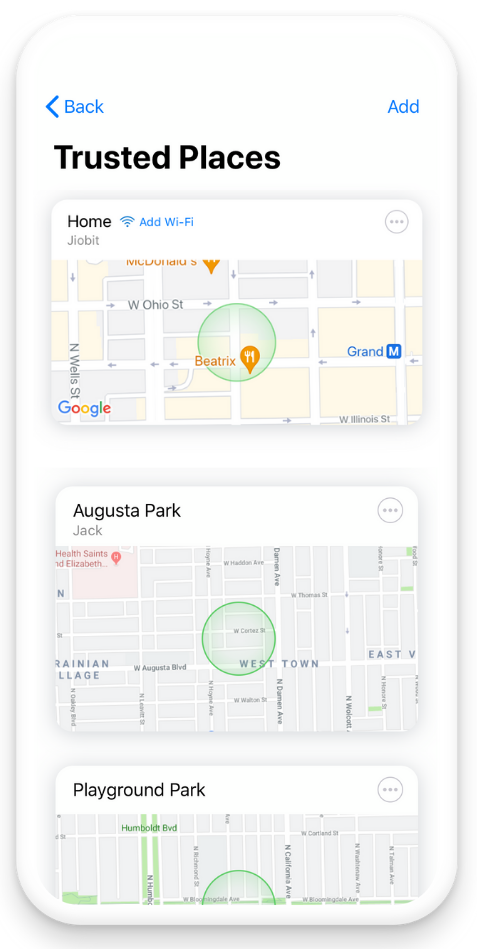 GPS and Various Cellular Networks
When the Jiobit is not connected to Wi-Fi or within range to establish a Bluetooth connection with you or another Care Team member, it will use various GPS and cellular networks to establish its location. It does not matter what type of cellular provide you have.