Live Mode gives you real-time location updates while the Jiobit is on the move. Unlike day-to-day tracking behavior, Live Mode lets you stream a live map of the Jiobit and turn-by-turn location history when you need to monitor actual movements.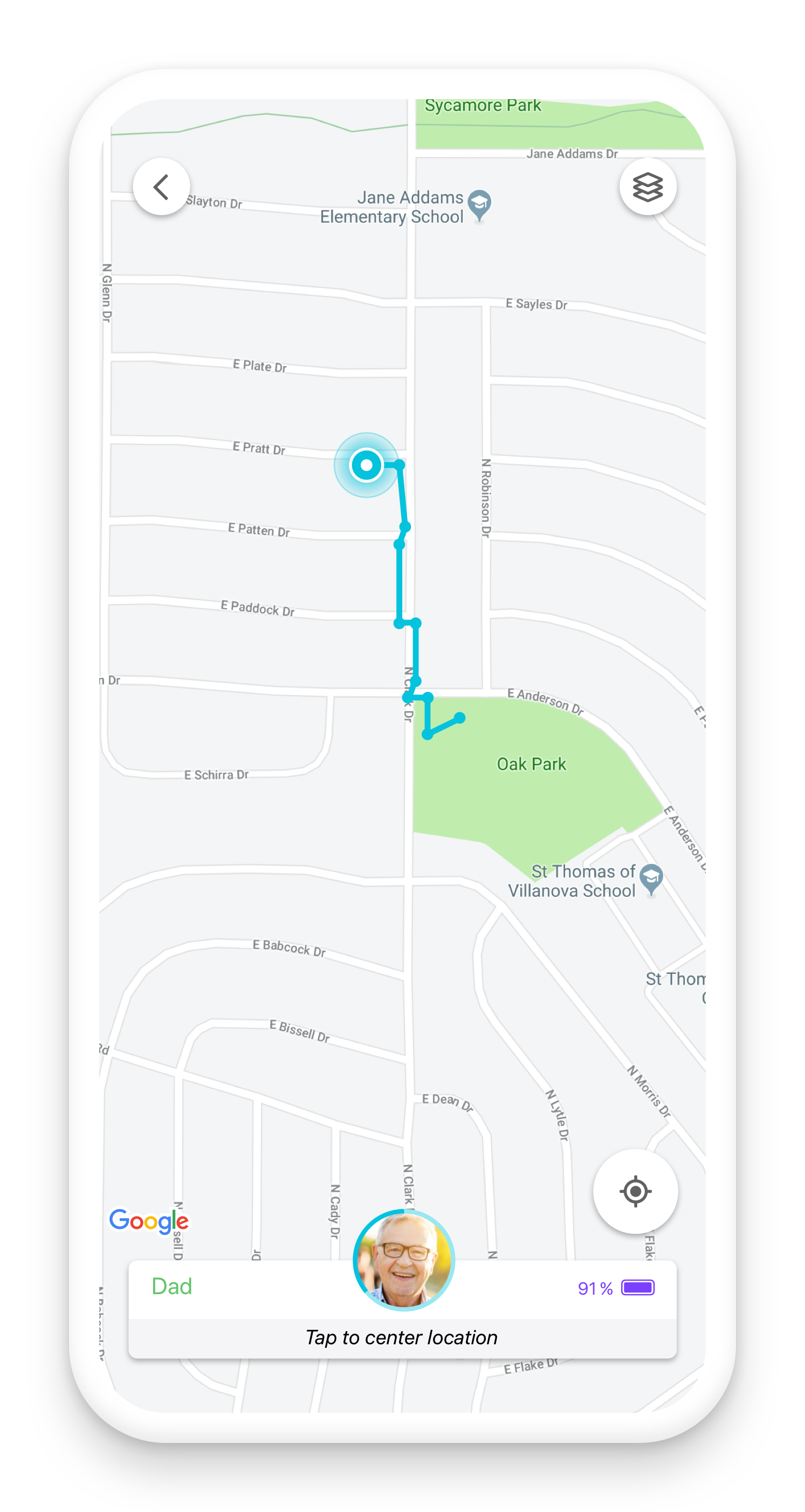 If you want to know exactly where the Jiobit is located when it has left a Trusted Place or has been disconnected from its Care Team, access Live Mode to look at real-time location updates. This feature is best for watching the Jiobit move in a car, on a bus, or while your loved one is walking to their destination.
To access Live Mode, the Jiobit must be in the TRACKING status ("UPDATING" or "ON THE MOVE") in the dashboard card view. Press the Live Mode (circular icon) button to turn on real-time location updates. The map of the Jiobit will update in near real-time.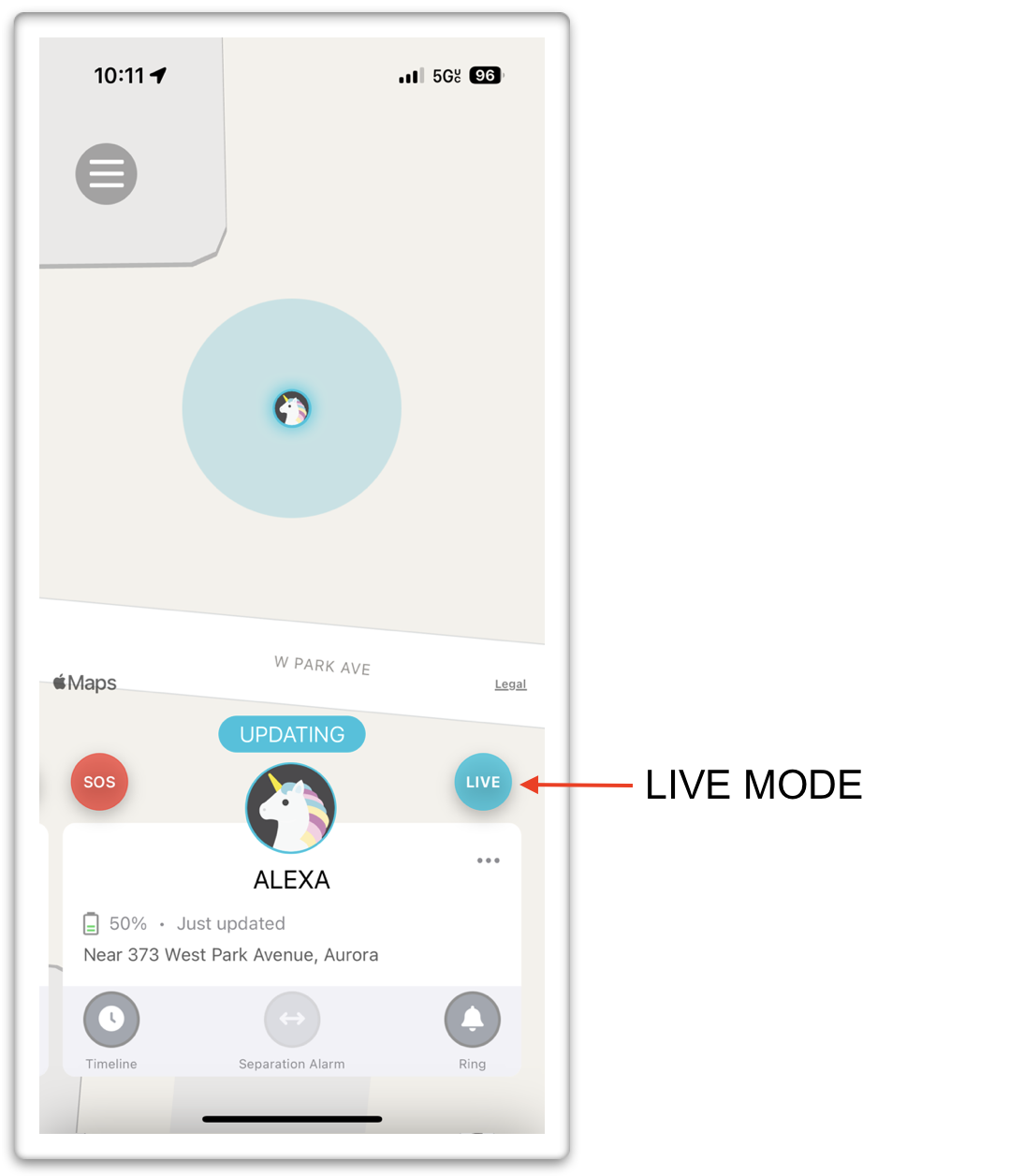 Keep in mind, Live Mode is not available when the Jiobit is at a Trusted Place, in power save mode, connected to you or a Care Team Member's phone.