The Jiobit will blink green while it is charging in its dock. This LED light will disappear once the battery is fully charged and ready to use.
If the Jiobit app is not reflecting a successful charge, confirm:
The device "clicks" when placed into the charging dock.

The device is not loose when placed in the dock.

The power supply is free of fault

Plug in a Micro USB compatible device to the charging cable. Plug the USB cable directly into the USB port of a laptop/desktop to confirm the power supply is working as it should.

Aftermarket USB cables can lose contact with USB port of charging dock, we suggest replacing the cable before replacing the dock.

Sleeves have been removed to ensure the Jiobit can "click" into the charging dock.

Jiobit Clip attachments are attached correctly.

The strap clip must be fully clipped at the top & bottom of the Jiobit to sit correctly in the charging dock.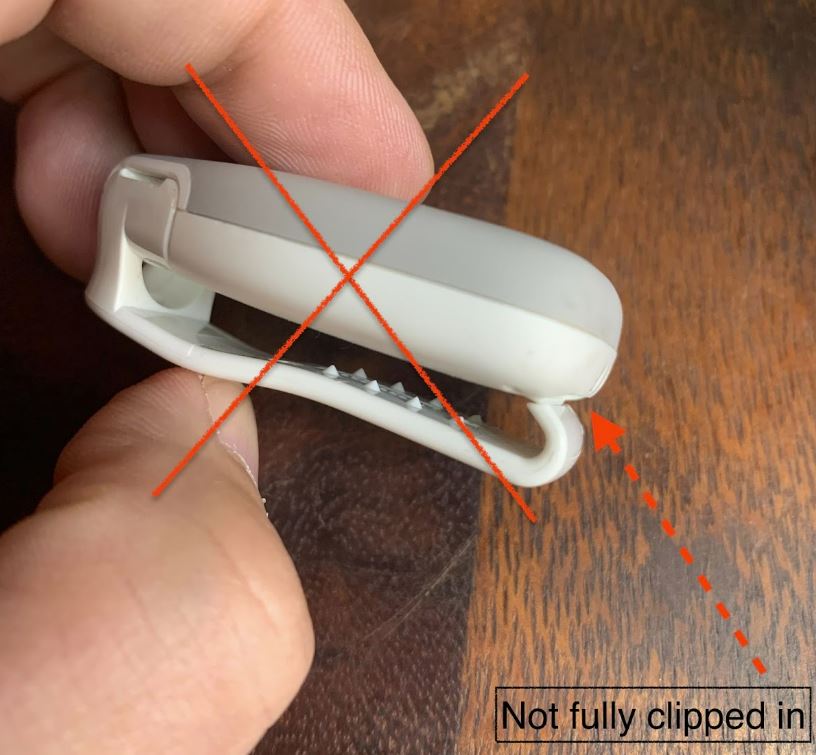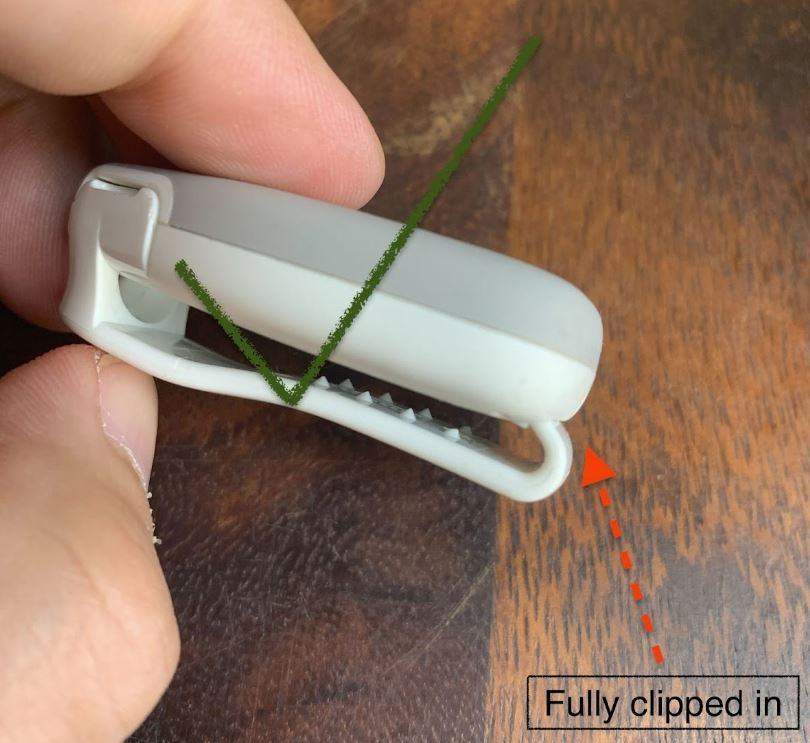 If your Jiobit is secured in a functioning dock and still won't reflect a charge, we recommend a hard reset.
After troubleshooting, if you still don't see a flashing green light within 1-2 minutes of placing the Jiobit on the charging dock, we're here to troubleshoot. Submit a request below.