Find your battery indicator on the dashboard of the app.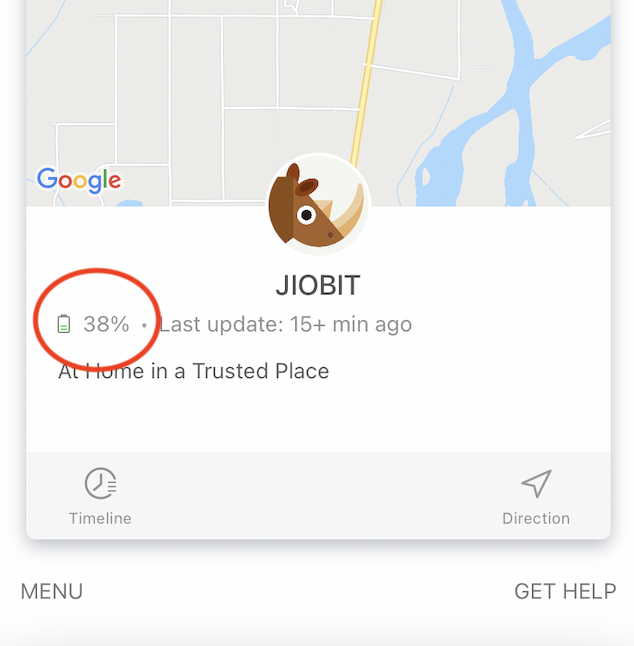 We recommend charging your Jiobit once the battery level hits below 30%. 
The Jiobit will blink green while it is charging in its dock. This LED light will disappear once the battery is fully charged and ready to use.    
You can also turn on the "charge alert" notification if you want to be alerted when the battery hits a certain level. Choose when you'll receive the low battery alert: 
Open the app

Select

MENU

Click on

Notifications

Go to

Charge Alert 
Select when you'll receive the low battery alert by sliding the button between 20% and 80%
Once the battery has reached a full charge, we recommend removing it from the dock to avoid weakening the lithium ion battery over time.