To provide you with the location information you need—when you need it—the app provides Care Team members with push notifications for two Jiobit features: 
Arrival and departure notifications from a Trusted Place (TP) are typically received within 1-3 minutes when a Wi-Fi is added to the Jiobit's Trusted Place. Without a Wi-Fi connection Arrival and departure notifications can be received within 1-5 minutes.

Arrival and departure notifications are sent out even when the device is connected via Bluetooth with a Care Team member
Location Updates in the timeline outside of a TP happen every +/- 15 minutes unless Jiobit Live Mode is enabled

Note: Some Android devices may require you to "allow" notifications in order to receive location alerts. Toggle on Allow Notifications within your device Settings. 


Notifications Settings
You can choose how you receive notifications for both Trusted Places and your Jiobit's Alert Button by going to MENU > Notifications. 
While in this setting, you can adjust the delivery method of your Notifications (available on these Jiobit Subscription Plans)
Trusted Places 
To alert you to movement outside of the Trusted Place boundary, your app is automatically programmed to send push notifications whenever the Jiobit is no longer detected within that perimeter. 
If you don't want to receive notifications every time the Jiobit leaves or arrives at a Trusted Place, switch off notifications by going to MENU > Notifications > Trusted Places.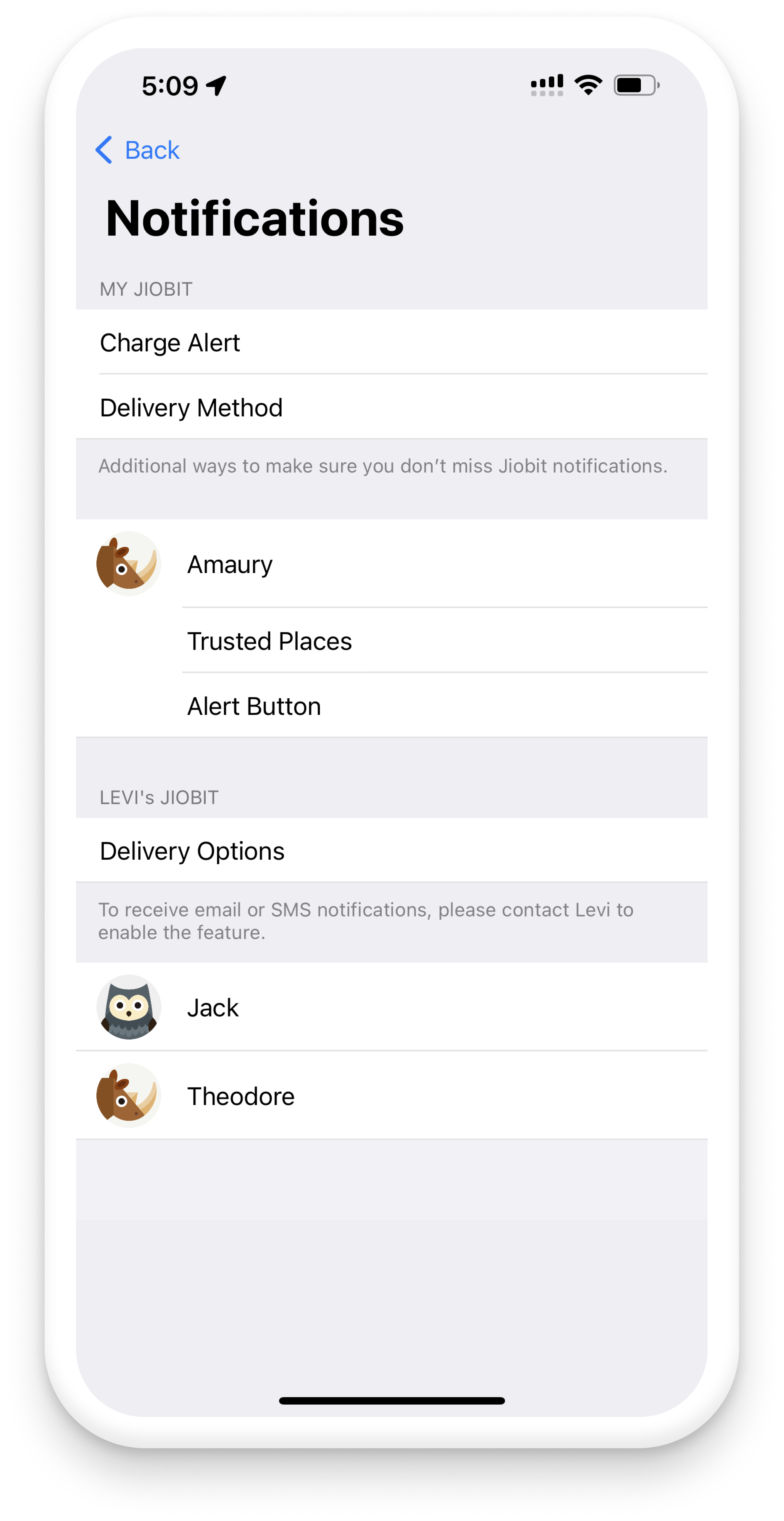 Alert Button
The Alert Button allows the wearer of the Jiobit to send an immediate notification to their Care Team (you) by double or triple-clicking the logo on the device. 
Once the wearer triggers this alert, an alarm will sound on the device until a Care Team member acknowledges the notification. You can customize who will receive these alerts by going to MENU > Notifications > Alert Button > Additional Receivers 
You can also customize the alert message Care Team members receive when the alert is activated, or turn off Alert Button functionality altogether.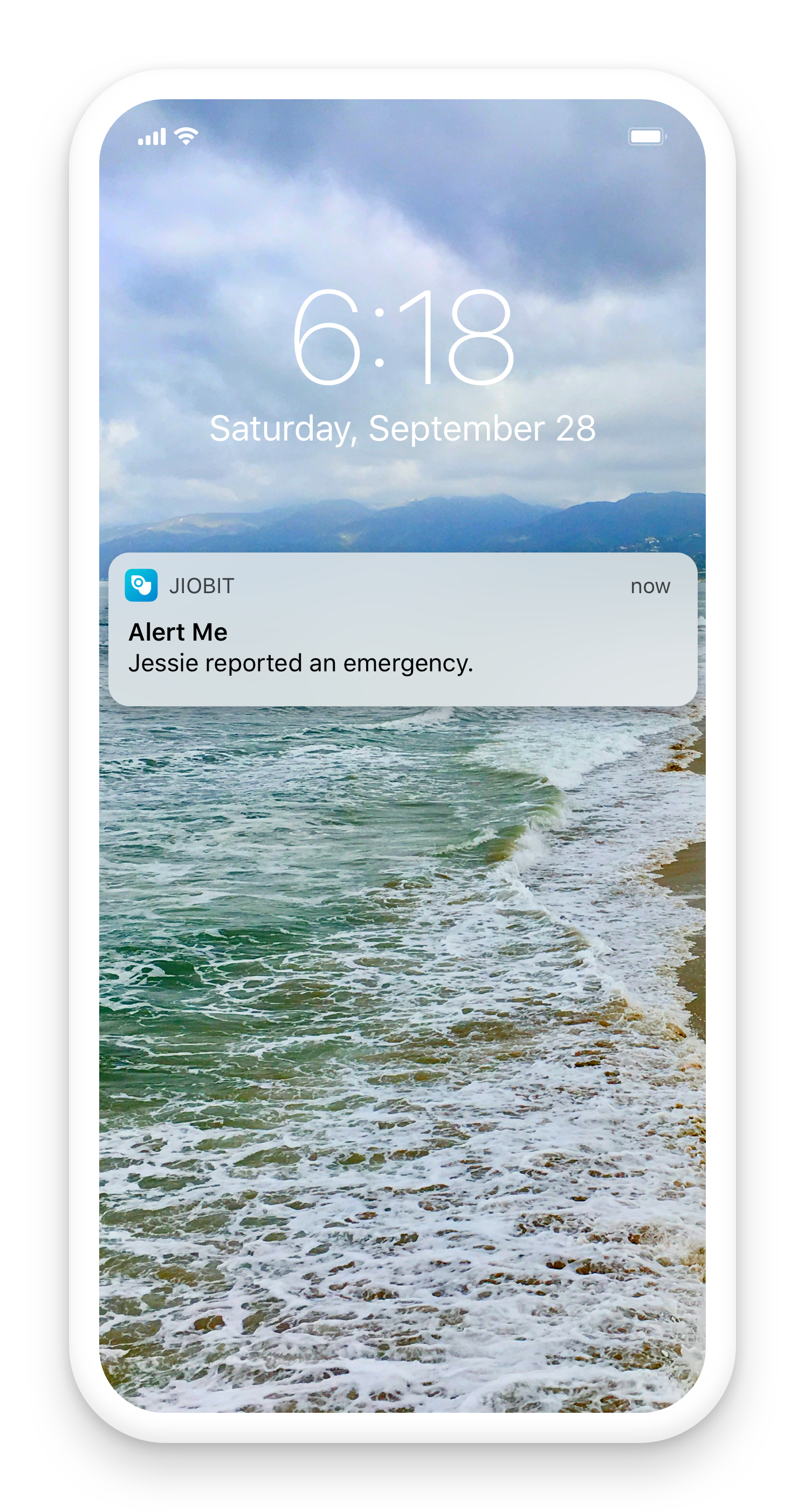 Delayed, Inaccurate or Missing Notifications
Remember—the Trusted Place boundary that you set sits on a specific set of geofence coordinates rather than the walls of your home or school. If your Trusted Place radius is too restrictive, you may receive false notifications, even if the Jiobit hasn't left the building. 
On the other hand, notifications may feel delayed if your Trusted Place boundary is too large. Because a manual geofence radius must be between 100-800 feet, this radius might feel too big for a small apartment or property. Connect to Wi-Fi for accurate location information and faster notifications. 
Lastly, if you are NOT receiving notifications from a Trusted Place with a Wi-Fi network, here are a few things you can try:
Allow the Jiobit app to push notifications while in focus mode