Need a look at past Jiobit activity? The Basic Timeline feature provides 7 days of consecutive location history, showing start and finish, including details on Trusted Places and Care Teams. Members on the Annual Prepay plan ($99.99) or the Monthly Data Plan ($16.99) will see 30 days of tracking history.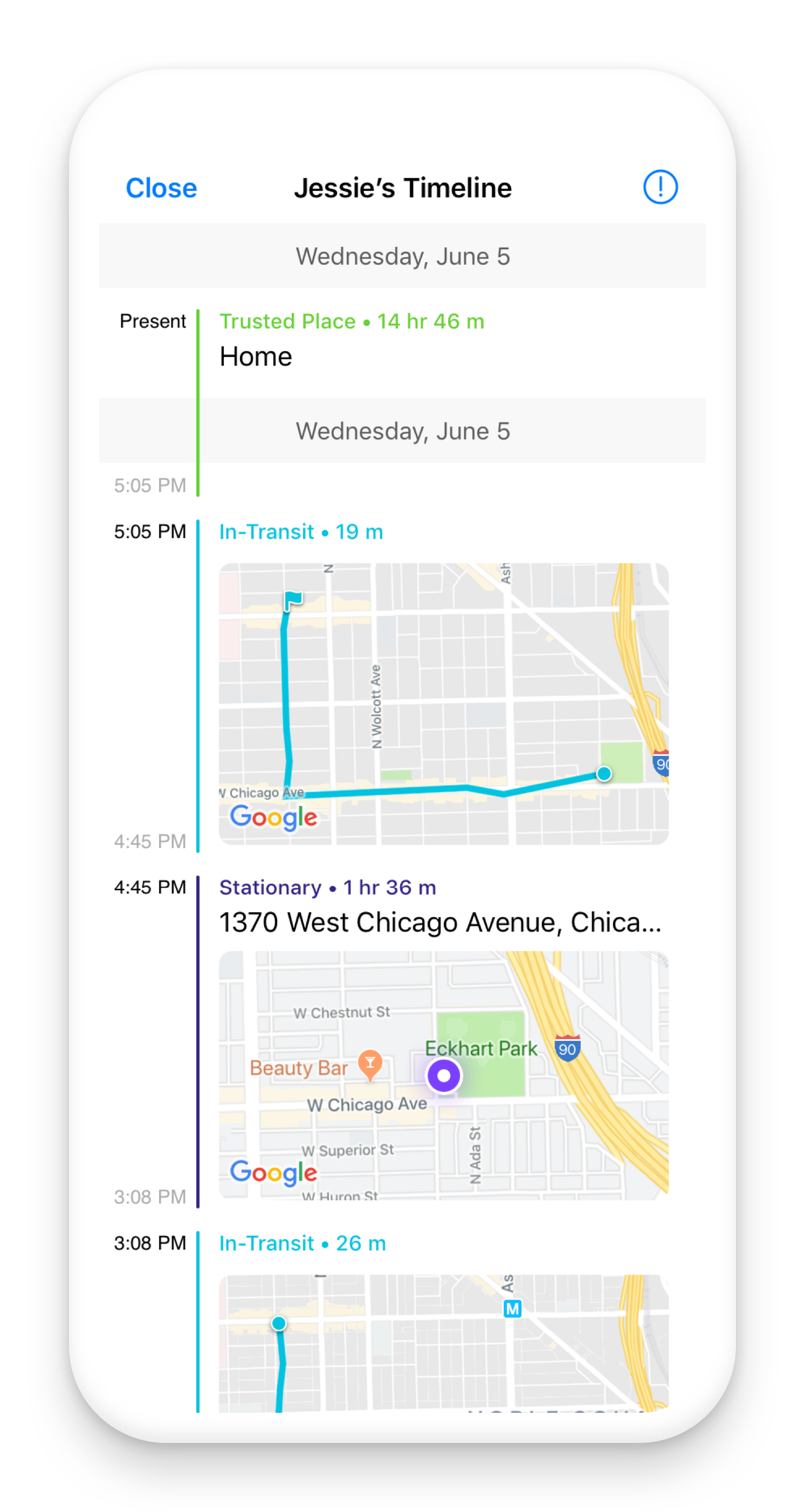 To view this location history, select Timeline directly from your dashboard.
Please keep in mind that the path seen in the Timeline is not necessarily the exact route the device took, but rather the signals that the device saw at that time to help pinpoint the location. These signals/ location points may be a cell tower, Wifi Access Point, etc.
In other words—if you see the 'path' of the Timeline cut through buildings, parks, or other obvious obstacles, this means the device is picking up a signal coming from that direction.
For a more detailed timeline, you can engage "Live Mode". This will cause the device to send more location points.