Need a tighter virtual boundary? Use Separation Alarm to trigger a visible and audible notification when the Jiobit wearer is out of Bluetooth range (typically within 30 feet of your phone). Turn on Separation Alarm for peace of mind if you frequent:
Playgrounds

Grocery stores or malls

Airports

Dog parks

Amusement parks

Music festivals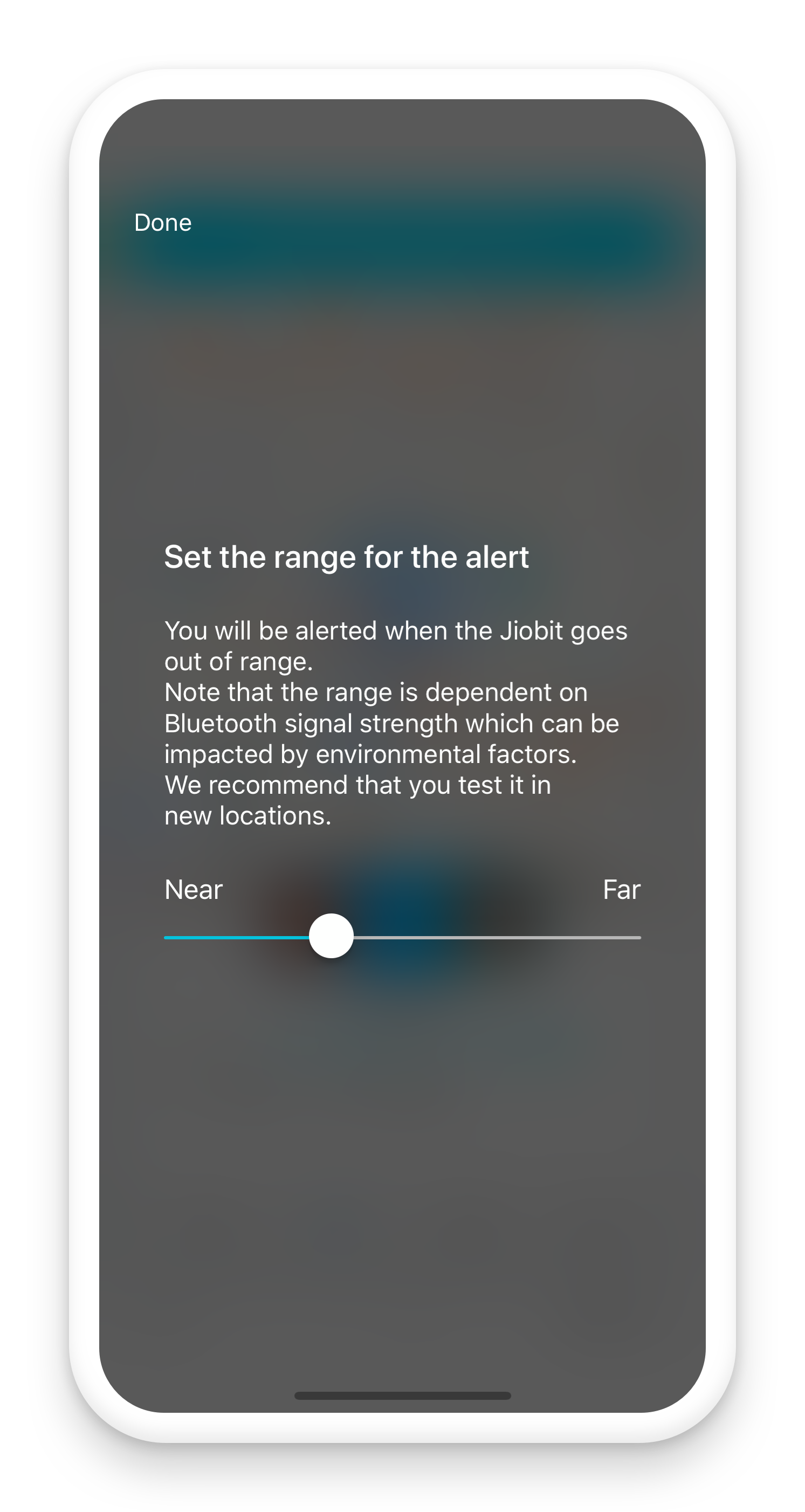 As long as you are outside of a Trusted Place, you can turn on Separation Alarm and adjust the range at which you want to receive an alert. Set a range for the alert between Near and Far. You'll receive a WANDERED OFF or DISCONNECTED alert when the Jiobit is close to leaving that range or disconnects from Bluetooth entirely.

When you receive a "DISCONNECTED" alert, the separation alarm should be turned off to allow the tracker to send a location update to the Jiobit app.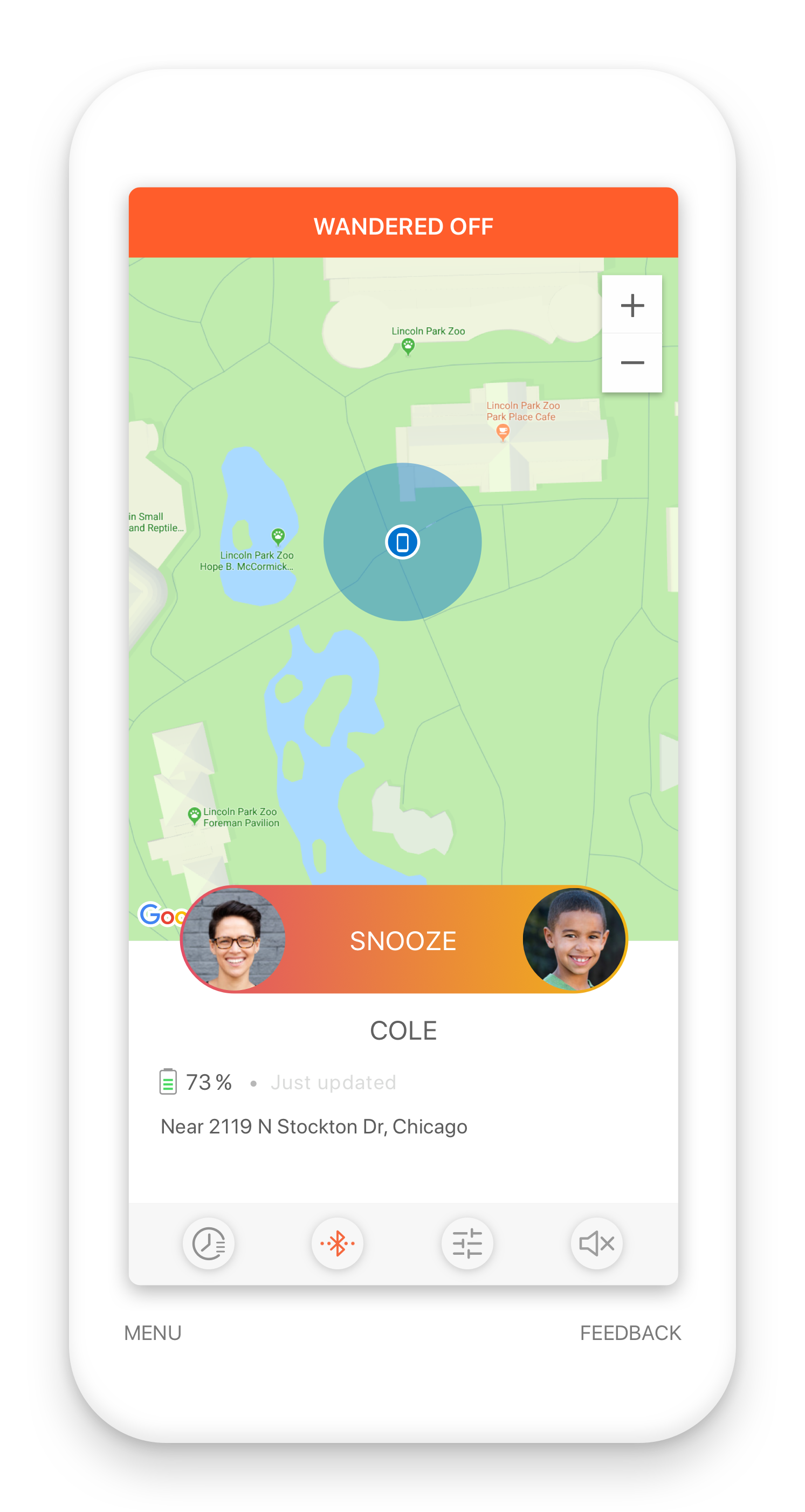 To enable Separation Alarm:
Open the app

Click on the

Bluetooth

icon

Click on the

Set Range

icon
To disconnect, Click Turn Off Alert from your dashboard.
***Please note - Only one person in the Care team can connect to the Jiobit via Bluetooth at a time.