Your Jiobit's ring feature allows you to trigger an alert and a flashing light as long as your Jiobit has a cellular or Bluetooth connection.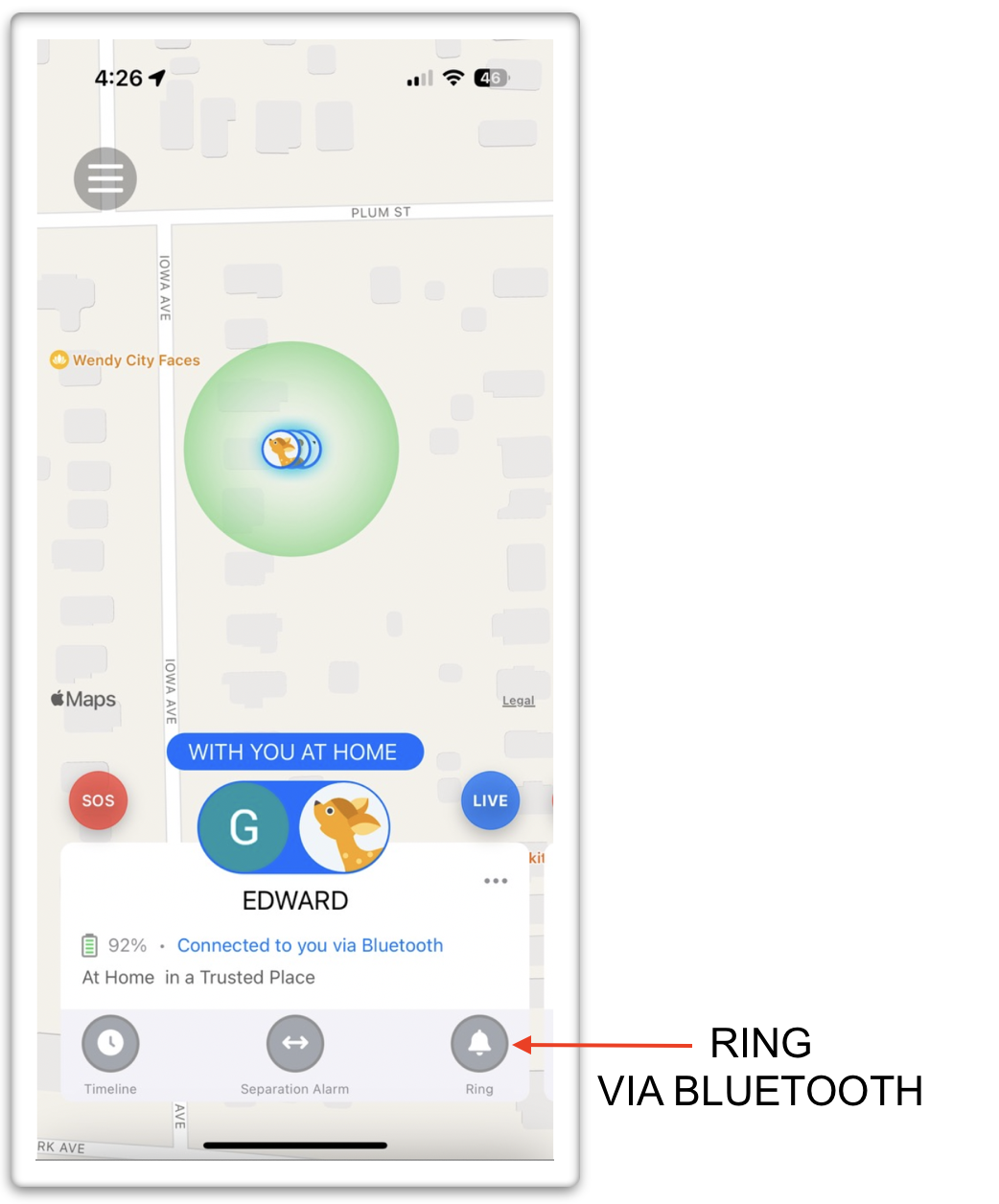 To ring your Jiobit:
Tap the

Ring Jiobit

icon.

Allow up to 45 seconds for your Jiobit to connect.

Once connected, your Jiobit will chirp and illuminate a red flashing light.

While your Jiobit is ringing, your loved one can acknowledge the ring by clicking the Jiobit logo on the device.

Once clicked, the ringer will turn off and send a notification to your app.
Please note:
If your Jiobit is in a Trusted Place or on

Power Save mode

, you will not be able to ring through a cellular connection alone.

Locate an approximate location of your Jiobit on the map, and move within Bluetooth range (30 ft) to establish a connection and attempt to ring the device.
You'll know you're connected via Bluetooth by the

blue

"With You" status bar and the blue proximity bar.

The ring tone or volume can not be changed or adjusted for the Jiobit Next (2nd generation)
Additionally, if you are ringing the Jiobit via a Bluetooth connection:
The device will be listed as a randomized set of number and letters on your Bluetooth list of devices
The device can only connect to 1, Care Team Member (CTM) or Admin's, cell phone at a time.