Jiobit has partnered with Noonlight, an online emergency response team. With your membership, SOS Mode puts you in touch with an on-call emergency dispatcher. If the wearer of the Jiobit needs an emergency response, send their location details and relevant personal information directly to the 911 Emergency Dispatch team.
How to Set Up SOS Mode
In preparation for a possible emergency, save the Jiobit wearer's Emergency Details in the app. Find those settings by going to MENU > Account. Select the Jiobit's name, and click on Emergency Details. You can then add information like:
Medications/Conditions

Allergies

Height and weight

Legal first and last name
Remember— the location information and critical emergency details are only shared with Noonlight for the duration of the emergency.
How to Activate SOS Mode
In the event of an emergency, tap the "SOS" button in the top left corner of any non-pet app.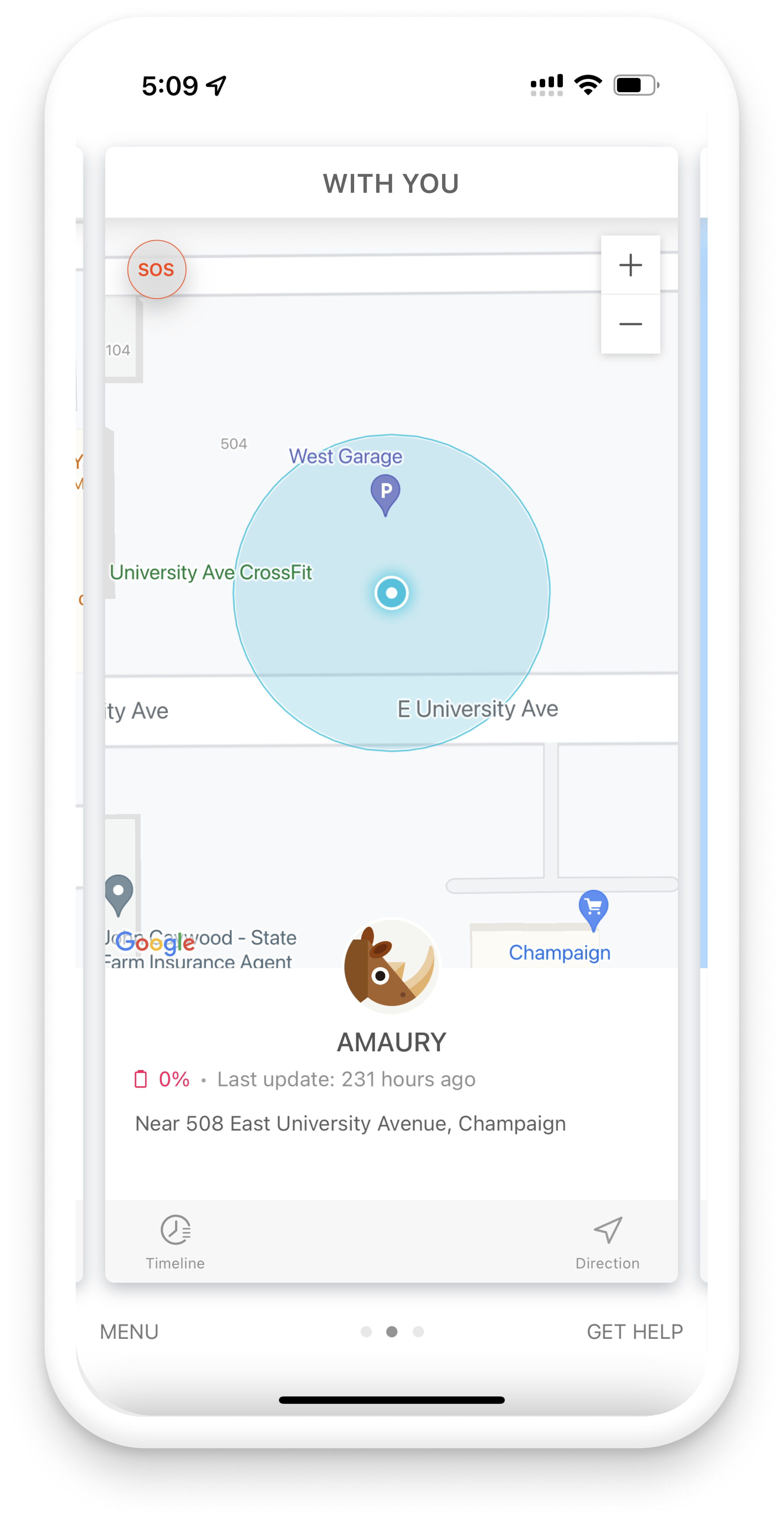 Swipe to send an SOS message with location details to a 24/7 emergency dispatch and every member of your Care Team.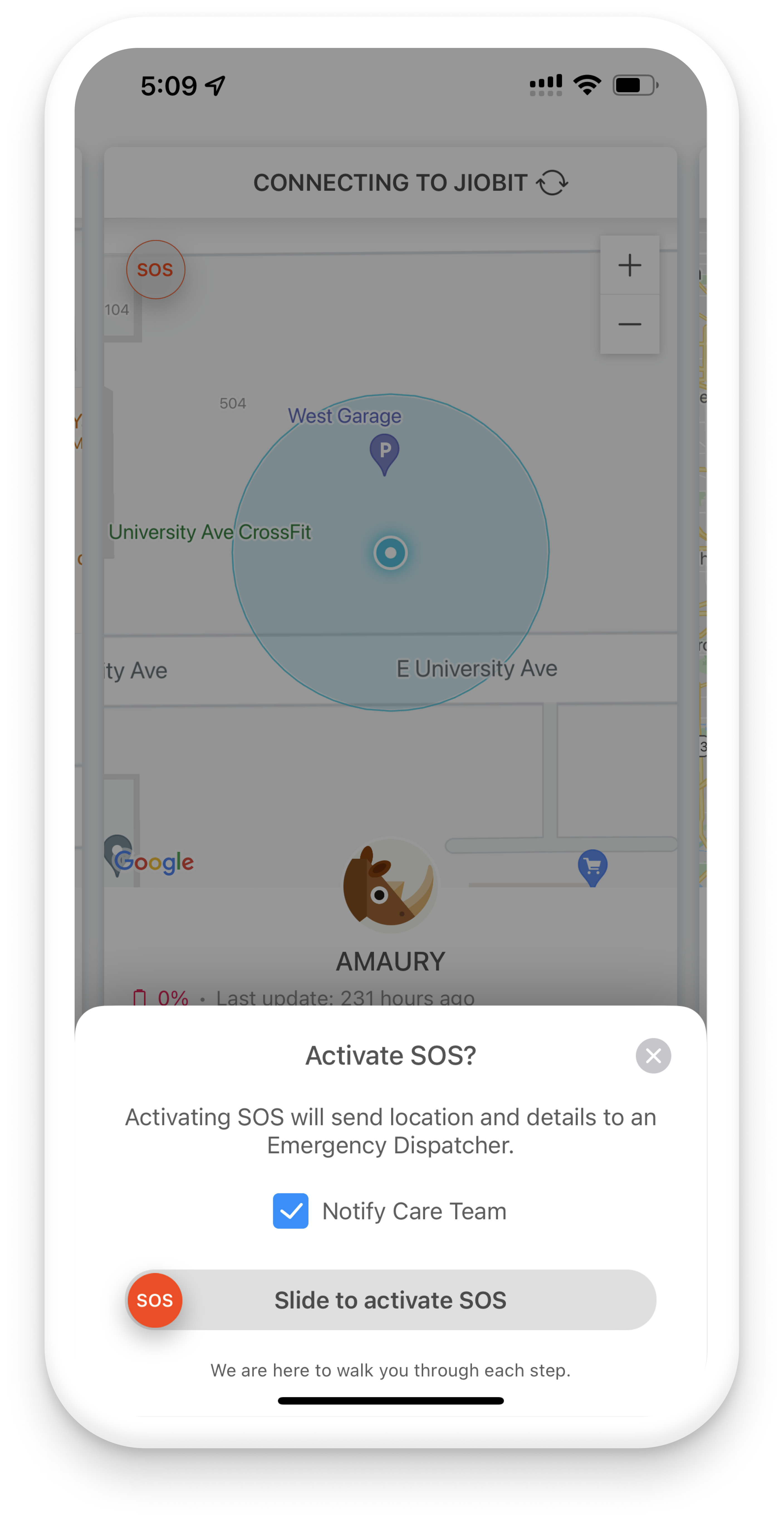 The Noonlight Dispatcher will immediately call the phone number on file to walk through the emergency and any necessary details. They will then facilitate all emergency and location details with the 911 Emergency Services, staying on the phone with you throughout the emergency.
Please Note: This feature comes with the Jiobit Annual Prepay Plan ($99.99) and the Monthly Plan ($16.99)