You can make your search party even bigger!
You can share each of your Tiles with one other email address. Sharing a Tile means you and someone you trust can both update the Tile's location, ring the Tile, look for its last known location on the map, and ask to be notified when the Tile is found!
There are two ways to share your Tile! Watch to see how it's done, or skip to read the steps below:
Manually enter the email of the user you are sharing with: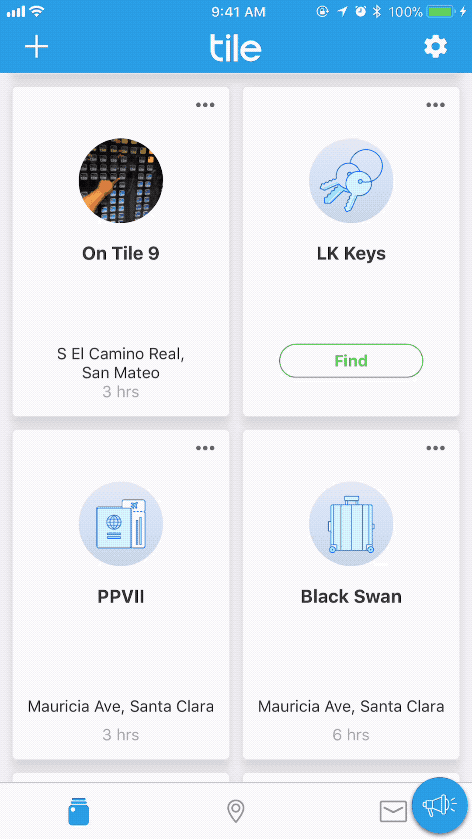 Tap on the ellipsis (three dots) on the Tile you want to share
Click "Share Tile" on the menu that pops up
Type in the email address of the person you want to invite to share your Tile and click "Share" in the upper-righthand corner
A small "Shared" icon will appear on the Tile card, indicating that it's been shared!
The person you've invited to share your Tile with will automatically have the same access to it as you do!


Share your Tile's Share Link: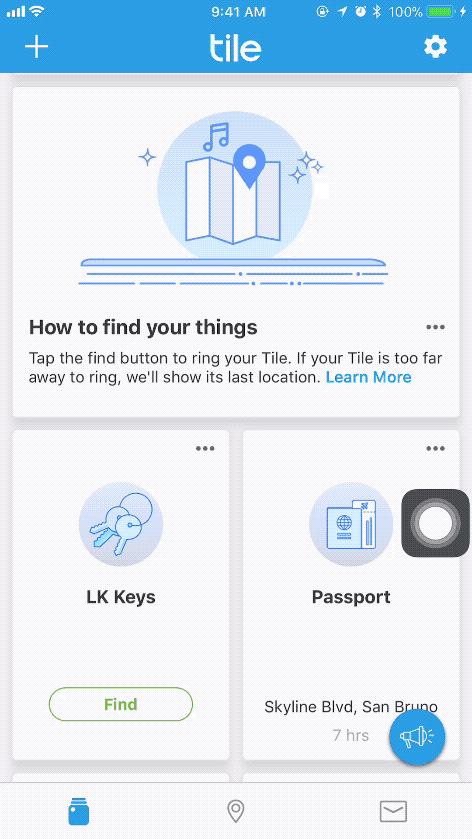 Tap on the ellipsis (three dots) on the Tile you want to share
Click "Share Tile" on the menu that pops up
Select "Share a Link"
Your phone's menu will pop-up with all of the different options you can use to send someone the link! Simply copy the link and paste it into a message or email for your friend or family member to use.
Once the recipient clicks the link, their Tile app will open on their device and the Tile will be automatically shared! It may take some time for the app to catch up, so try refreshing the homescreen by swiping down on it!
**Do keep in mind, however, that if both of you are in Bluetooth range, the Tile will automatically connect to the device that's closest to it!
How to Unshare your Tile:
Tap on the ellipsis (three dots) on the Tile you want to unshare
Then, hit "Unshare Tile" on the menu that pops up
Once you unshare your Tile it will disappear from the other person's account, and the shared Tile icon will disappear from the Tile card.
FAQ's: Shared Tiles
How many people can I share a Tile with?
You can share your Tile with 1 other person. If you have Tile Premium, you can share your Tile with as many people as you'd like!
How do I know if someone's shared their Tile with me?
If someone has invited you to share their Tile, you'll notice a new Tile appear in your list of Tiles in your app. There'll be a small bubble next to the newly shared Tile, containing the first two letters of the Tile's user's email!
For example, if tiler@thetileapp.com is sharing their Tile with you, "TI" will appear in the bubble next to the shared Tile.
If you tap on the shared Tile, you'll see near the bottom of your screen (just above the map) who the Tile is shared by!
Can I share my Tile with someone who has a different kind of phone than I do?
Sure! As long as the person you're trying to share your Tile with has the app on their device, and they have an account, you can share your Tile with no trouble at all! 
If they don't have the app or an account, you can send them an invitation to create an account via email.
Can we both ring a shared Tile? 
Yes! With both devices on the most up-to-date Tile app version (starting with 2.25), a shared Tile can now be rung by either user's phone as long as one of the users is connected to the Tile. The user that is connected will show up underneath the green Find button: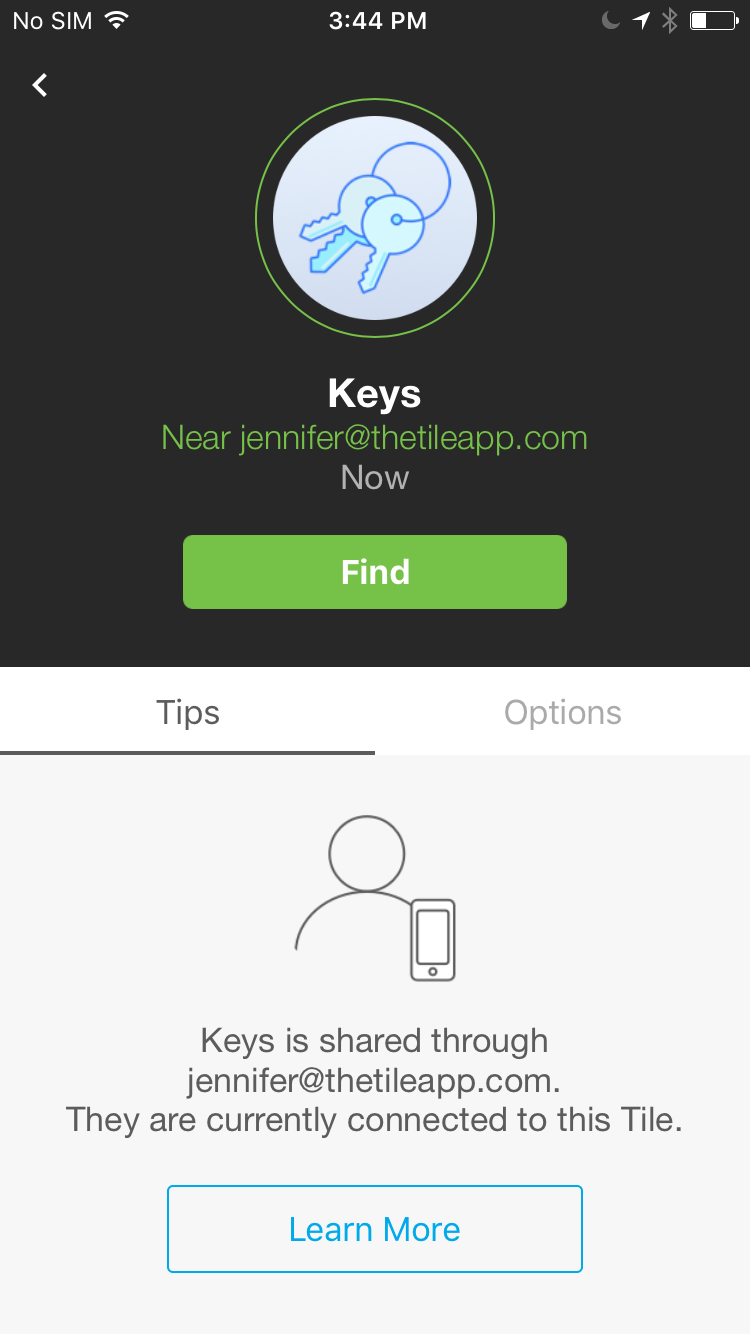 One user can ring a Tile at a time, so feel free to take turns and check it out!
** If you're having trouble connecting, check out our troubleshooting steps at the bottom of our support article here.
What if accepting a shared Tile brings me over the connection limit?
Although you can add an unlimited number of Tiles to your list, your app can only connect to 8 Tiles on iOS, and 4 Tiles on Android at once.
This is a factor of Bluetooth limitations.
You will be able to see all your own Tiles and the Tiles that are shared with you, in your app, but your app will connect to the top 8 or 4 in the list. You can rearrange your list of Tiles in order of which Tile you want your phone to prioritize connecting to by dragging and dropping your Tiles in the order of your choosing.
Does sharing work with my current Tiles or do I need to buy a new one?
Sharing your Tile is a software-enabled feature, not a hardware-enabled one. You can share your Tile regardless of which generation you have. You simply need to make sure you have the latest version of the Tile app.