Congratulations on successfully setting up your Tile account - it's time to add your first Tile. Don't worry, it's easy!
Tap the "+" in the middle of your screen underneath, "Add a Tile".
You'll see a list of categories of different Tile and Partner products that you can add!
Select which Tile or partner product you are adding
Firmly press the "Tile" button or "e" and listen for that catchy tune! (Not working? Put some elbow grease in it!)
Hold the Tile close to your device ... and there you go! Your Tile is officially activated and ready to be attached to whatever you don't want to lose!
Change the name of your Tile by selecting which item you're going to attach it to (or learn how to change the name to something all your own by clicking here!)
Test your new Tile by pressing the green "Find" button. Your Tile will ring to show you it's been added successfully!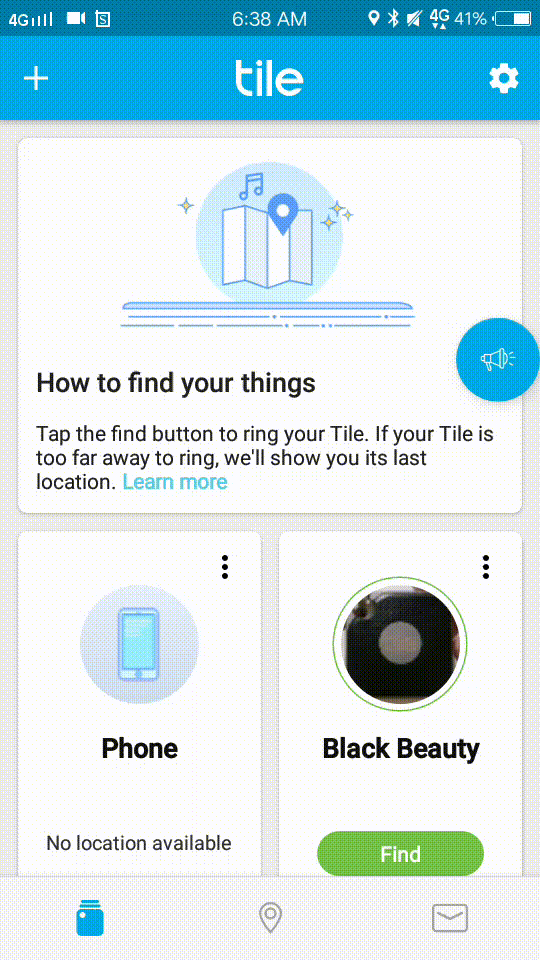 *If you're experiencing issues confirming your account, please add registration@thetileapp.com to your safe sender list. If you still can't see the email after doing so, we can help!

WARNING: Do not attempt to open or disassemble your Tile. You run the risk of electric shock and voiding your warranty. There are no user-serviceable parts inside.