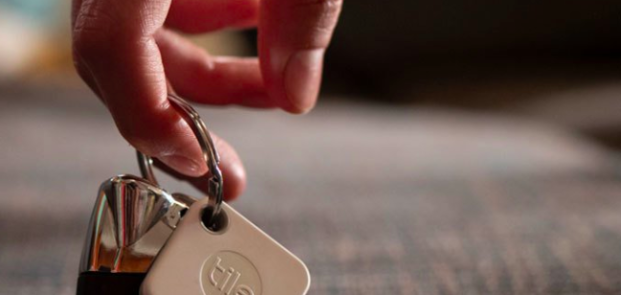 Every operating system update brings updated features. We want to ensure you can find what matters most.
Tile values your privacy and takes great strides to make sure Tile is there for you with the most accurate and up-to-date information. In order for Tile to perform correctly and dependably, the Tile app requires access to location and Bluetooth services on your device. The Tile Network is completely safe and anonymous. Tile uses location services entirely for one benefit: to connect you with the things that matter most when it matters most.
See our Security and Privacy Policy and full Privacy Policy.
Below you can find some information about connectivity and Apple iOS devices.
Beginning with Apple iOS 15
Apple's New Focus Mode
Beginning with Apple iOS 15, if you happen to be using a Focus mode, you need to check your device's Focus mode settings:
On the iOS device home screen, tap Settings.
Scroll down to and select Focus.
If any of the Focus modes (Do Not Disturb, Work, Personal, and Sleep) show "Set Up", that means Focus mode is not set up yet and there is no need for you to do anything for that mode.
If a Focus mode is already set up, and you would like to add Tile as an Allowed App:

Tap the Focus mode that is already set up.
Under Allowed Notifications, tap Apps.
Tap Add App.
Scroll down to and select the Tile app.
Tap Done.
Force close the Tile app from the recent apps page, and relaunch it so the changes take effect.

You will receive push notifications even if the Tile App is not allowed, you can just open the group notifications.
Beginning with Apple iOS 14
Why the Tile app needs Always Allow and Precise Location permissions
When location permissions are set to Always Allow and Precise Location is enabled, the Tile app can perform its core features without restriction. It can update your Tile's location history and enable the Find My Phone feature. In addition, enabling Precise Location will ensure Smart Alerts is able to give accurate location updates for your Tiles.
Tile app and battery usage
We are always working to reduce Tile's impact on your device's battery life and aim to keep Tile's share of your battery use to a minimum.
Enable location services on iOS devices
In your device Settings, scroll down to and tap Tile.
Tap Location, select Always.
Toggle Precise Location>On.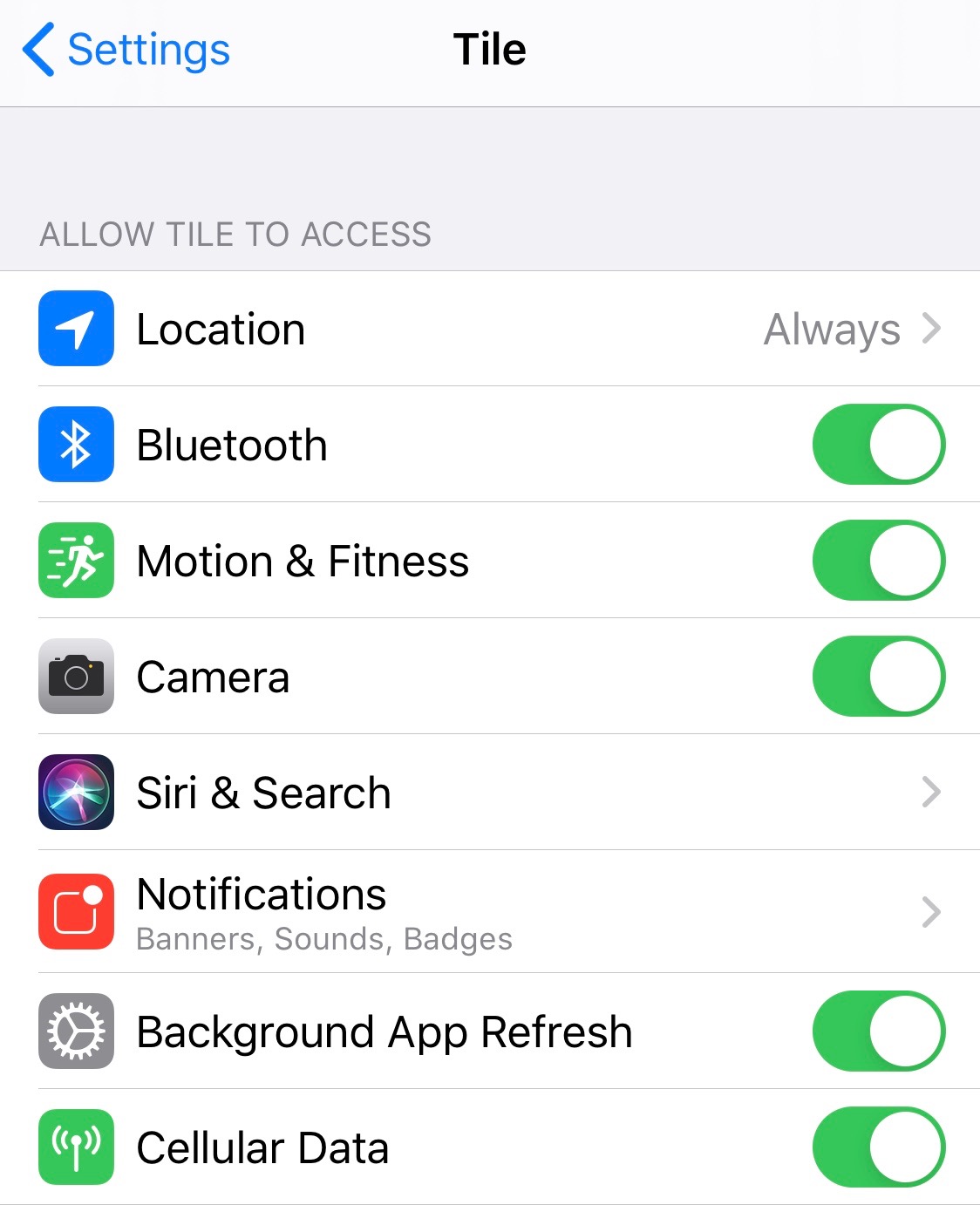 Be sure to set all permissions needed so Tile will work correctly.
iOS device shows you how many days Tile has used your location
Apple has made an effort to create more ways for you to monitor how apps use location services. To keep you informed of your device's location usage, you will get a notification stating how many days Tile has used your location to find your Tiles.
Tile App Version for Apple iOS 13
The latest Tile app version that will be available on iOS 13 is 2.92. As of Tile app version 2.93, we no longer support Apple iOS 13.