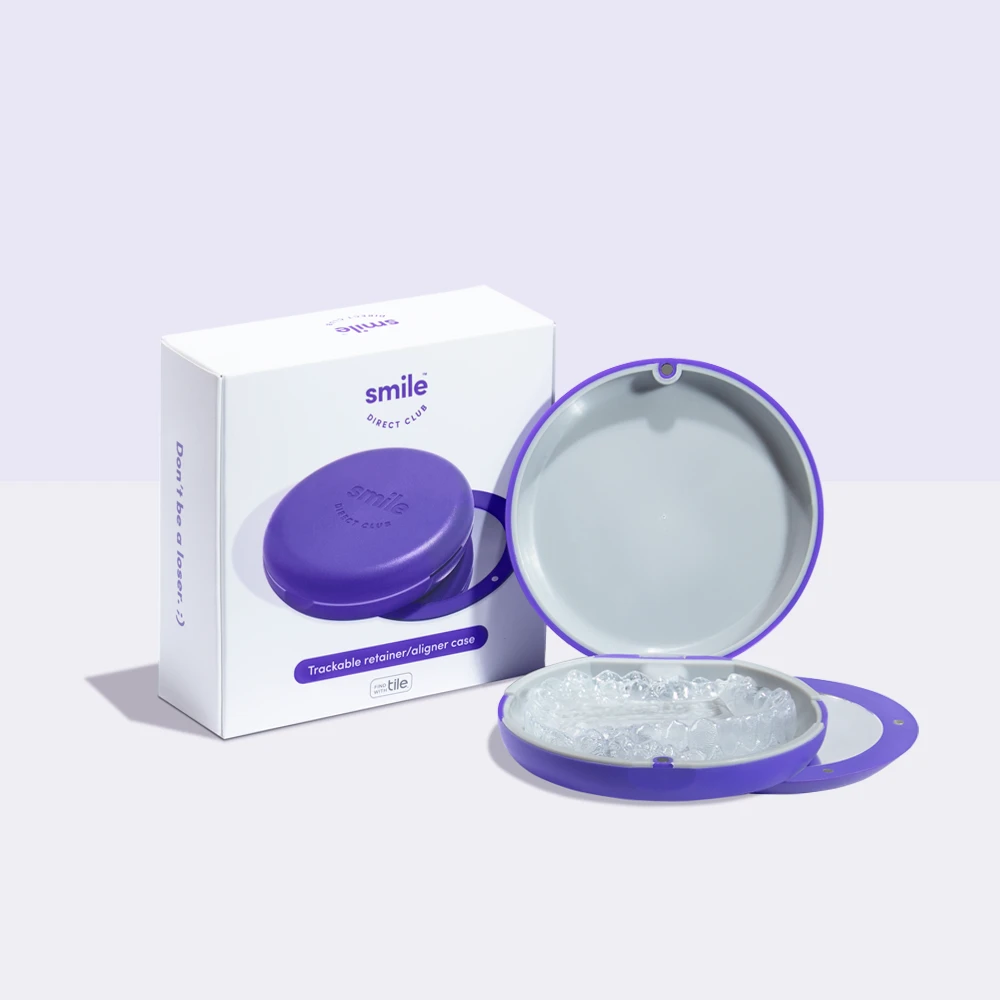 About the SmileDirectClub Tile Case
The SmileDirectClub Tile case is a sleek, compact, waterproof case embedded with Tile's Bluetooth technology.
How Tile works with SmileDirectClub case
Tile finding technology is built into your SmileDirectClub case. Once activated, it works like a Tile would:
Your SmileDirectClub case utilizes Tile's Bluetooth tracking technology to ring your case if it's nearby or see the location of where your case was last seen, all within the Tile app on your mobile device. The SmileDirectClub case has up to a 150-foot Bluetooth range.
Activate your SmileDirectClub case
Download the Tile app on your smartphone or tablet.
Open the Tile app.
Tap the + sign at the upper left corner of the screen.
Under Activate a Tile Enabled Device, select SmileDirectClub.
Follow the on-screen instructions.
If you already have a Tile account, just follow steps 3, 4, 5, and 6 to activate your case.
Required settings on your mobile device
The following settings ensure that the SmileDirectClub case works properly with your Tile app:
Bluetooth set to On
Location services set to On and Always permission granted to the Tile app
For iOS, the Tile app must be open and running in the background
Learn more about permission settings that allow Tile finding features to work correctly.
Check SmileDirectClub case's last location
When your SmileDirectClub case is not in range, or not communicating with your mobile device, the map on your Tile app keeps a record of the last time and place your SmileDirectClub case and device were connected.
Learn how to find your SmileDirectClub case on a map.
As an option, you can subscribe to Tile Premium or Premium Protect to access your 30-day location history.
Learn more about the SmileDirectClub case from our FAQ.